Our Story
Precision Group was founded in 1994 by Australian businessman Shaun Bonètt. Based in Sydney Australia, Precision Group is one of Australia's most successful private commercial property investment and management companies with a portfolio of retail, commercial and hospitality properties.
Precision Group is committed to developing and perfecting expertise in commercial property ownership, development and management, to provide optimal service for retail and commercial clients, while delivering superior investment outcomes.
Precision Group works collaboratively with key stakeholders to help them achieve their business goals and objectives by providing exceptional commercial and retail properties for lease. Through collaboration and leadership, we provide effective asset management solutions that create substantial risk-adjusted investment.
100+
TEAM MEMBERS ACROSS AU/NZ
$1bn+
IN ASSETS UNDER MANAGEMENT
10
PROPERTIES OWNED AND MANAGED IN AU/NZ
Our History
1994
Australia had begun to crawl out of recession, out of this challenging environment came opportunity – a distressed neighbourhood centre in Campbelltown Adelaide was purchased. Banks were keen to assist new players, and so began a small investment and redevelopment property business, focused on finding distressed asset opportunities that could be turned around, named Precision Group. The business needed to succeed from the start, there was no room for error, so the name Precision Group made sense.
1997
Precision Group makes its first major acquisition in 1997 with the Port Canal Shopping Centre along with the adjacent Customs House office building in Port Adelaide, South Australia for $36.5 million.
1999
The deal flow continues in the Adelaide property market, with Precision Group acquiring the $85 million Adelaide Central Plaza project. The 31,500 sqm, six-level project was biggest retail development in the Adelaide's Rundle Mall in a decade and included the flagship David Jones department store and 40 specialty shops providing a link between the shopping precinct of Rundle Mall with the cultural institutions on North Terrace.
2000
Adelaide Central Plaza is officially opened by the Premier of South Australia Mr. John Olsen on 31 August 2000. The first new downtown store to be opened for David Jones in 40 years. David Jones reassessed everything about the store, including merchandising, store planning and all new designed fixtures. The award-winning and innovative open-service cosmetics format provided a central focus as did the ever-popular Magic Cave. The reconstructed David Jones' department store at Adelaide Central Plaza wins the Institute of Store Planners International Store Design Award as the best newly completed store in the world for its prototype redesign.
2004
Precision Group completes its entry into the Brisbane CBD market with the acquisition of the 16,187 sqm Axa Centre on the corner of Charlotte and Edward Street for $44.65 million. Renamed 144 Edward. Precision Group continues to investigate other potential acquisitions in Brisbane, in the retail and hotel sectors as well as the commercial market.
2005
Precision Group purchases Zurich's Brisbane office building at 160 Ann Street for $49 million. The Axa building and Ann Street were viewed as long-term investments for Precision. In the same year, Precision Group snares Brisbane's well-known Victory Hotel for $22 million, one of the city's biggest hotel sales. The Victory Hotel occupies a prime CBD site totaling 924 sqm on the corner of Edward and Charlotte Street. The two-level hotel complex incorporated a pool room, beer garden and gaming room. The Victory Hotel acquisition represented Precision's second pub purchase after the Group acquired the White Horse in Crown Street in Sydney's Surry Hills in April 2005.
2006
Brisbane's first major commercial and retail building swap. Precision Group acquires MacArthur Central in Brisbane via a property swap transaction with Investa Property Group, for the office building at 160 Ann Street. The total value of the swap transaction was $186 million. MacArthur Central is a four level shopping Centre incorporating an English Renaissance styled heritage-listed building known as MacArthur Chambers. The MacArthur Chambers building is notable for its wartime association with General Douglas MacArthur, who used the building as the Allied forces' South West Pacific Area Headquarters from July 1942 to November 1944.
Precision Group purchases the high-profile Pran Central retail complex in the trendy Melbourne shopping district – Chapel Street. The deal caps a year of more than $300 million in acquisitions by Precision. Pran Central occupies 5,350 sqm over three levels at the intersection of Chapel Street and Commercial Road. Chapel Street is one of Australia's premier fashion strips. Two supermarkets and the iconic Prahran Markets immediately adjacent provide a strong food and convenience focus. An inner Melbourne address and a location having an improving demographic profile provided Precision with a compelling retail opportunity. Pran Central is a key addition to Precision's property investment and development portfolio, which now includes prime retail assets spanning from Adelaide to Brisbane.
2010
Precision Group completes $20 million refurbishment of MacArthur Central. A key component of the works, the repositioning of the Centre's heritage MacArthur Chambers space into a high-end retail precinct called "MacArthur on Queen". For the first time, Brisbane inner-city workers and residents access a full-line supermarket, with the opening of the newly refurbished Woolworths at MacArthur Central. The expanded Woolworths occupies 2,964sqm and features 30 new checkouts including 12 express and 14 self-serve checkouts – the most of any supermarket in Queensland. Australia's largest home entertainment retailer, JB Hi-Fi, opens as a major new tenant to anchor the food court level, which was refurbished, extended and provided with escalator access directly off Queen Street.
2011
Precision Group strikes a $250 million transaction with the Bank of China, believed to be the largest private property refinancer refinancing this year of its two flagship assets, Adelaide Central Plaza and MacArthur Central. The Bank of China provides opportunities to expand Precision's business both within Australia and overseas over the medium term.
2014
Global software giant Apple opens its largest store in Australia after spending $28 million refurbishing the heritage-listed MacArthur Chambers. The new 2,000 sqm store mirrors Apple's prize collection of heritage-listed stores internationally, such as the Opéra in Paris and Covent Garden in London and will be Apple's flagship store. French and Australian architects collaborated with contractors who use traditional techniques to restore everything from columns to flooring and architraves.
Tiffany & Co's first Adelaide store becomes its eighth in Australia. The world-famous American jeweler officially opens at Adelaide Central Plaza with an exclusive cocktail event featuring models parading diamonds, styled by Vogue's Philippa Brophy.
2015
Precision Group purchases Gold Coast shopping centre Chevron Renaissance Shopping Centre for $75 million financed by the Bank of China. Chervon is anchored by Coles supermarket, the largest supermarket in the Gold Coast region, and Liquorland and 78 specialty retail and office tenancies.
Precision Group invests in a new application to revolutionise the gift-card market in Australia and takes a 40 per cent stake in Prezzee, an e-gift card app. The app allows users to send instant e-gift cards from a range of quality retailers from one simple application.
2016
Precision Group, makes its first New Zealand purchase, buying Takapuna's Shore City Shopping Centre. The deal is financed by the Bank of China. The 14,000 sqm mall on a 1.2ha site has a two-level Farmers, a Les Mills International Fitness Centre and approximately 74 specialty shops with a food court and multi-level car park with 850 spaces.
2017
Precision Group acquires a 9 per cent share in the tech group SkyFii. SkyFii is a business intelligence tool that uses public area Wi-Fi to provide customer insights to shopping centre owners, retailers, governments, casinos and other public facility owners and users in Australia and select markets around the world, especially the US and Britain.
2018
To mark the new 2018 year, celebrate Precision Group's history of success and entrepreneurship, enhance the reputation and the value of the brand, Precision Group launch a new logo and brand mark and publish the 'Precision Group Corporate Story'.
Precision Group continues its strong track record of developing and repositioning retail assets by investing over $9.0 million in Shore City, Auckland New Zealand. Works included the installation of free Wi-Fi, upgrade to car parks, painting and new signage plus a complete revitalisation of the Centre's common areas for an enhanced shopping experience and complete reconfiguration of the food court area to allow for the development of a boutique supermarket. As well as the seismic structural upgrade work raising the NBS rating to above 67%.
2019
Precision Group gets behind the surge of business confidence in SA by investing $75 million in the upgrade and re-development of the Port Canal Shopping Centre in Port Adelaide. Financiers of Precision Group since its beginning, National Australia Bank is proud to provide Precision Group with the strategic financial arrangements. Newly renamed Port Adelaide Plaza™ shopping centre, the project will see the rebuilding and extension of the existing shopping Centre to over 26,500 sqm, making it the most significant retail development in Port Adelaide for over a decade. Transforming the existing mall into an exciting retail precinct, linking major retailers Coles and Kmart to a brand-new Aldi, 60 plus new specialty stores and an increased car park capacity to total over 900 car parking bays.
The opening of Aldi in March 2019 and the earlier than expected take up of retail space saw Stage One 98% leased. This level of interest and commitment by many of South Australia's tier one retailers speaks highly of the optimism generated by the Port Adelaide rejuvenation. Stage 2 to open in late-2020. The final stage to open in late 2021.
Precision Group announced a fresh new world of convenience food shopping arrives at Shore City, Takapuna with the opening of a boutique New World Metro on Thursday 14 November. This store was the first to open under a new design concept, drawing themes from an open marketplace atmosphere with the use of raw materials along with fresh vibrant produce, a delicatessen, bakery and liquor with general grocery. The new convenient, customer-first New World Metro officially opened by Auckland's Mayor, Phil Goff and owners, The Cochrane Family.
2020
In January, Port Adelaide Plaza™ shopping centre completed Rooftop Solar System, with an inspection by Minister for Energy and Mining, Hon. Dan Van Holst Pellekaan and the City of Port Adelaide Enfield, Mayor Claire Boan.
The 824kW, $1.3 million solar system comprises 2,030 'SunPower' solar panels across a roof area of 5,000m2 which is equal to 9 full size tennis courts, will reduce Co2 emissions by 962 tonnes per annum and divert the equivalent of 38,000 bags of garbage from going to landfill each year. The system will supply 50% of Port Adelaide Plaza's total electricity kWh per year.
Precision Group completes a second solar installation in September and achieves a 5.5 Star NABERS rating at Customs House. Costing over $130,000, the Customs House 100kW solar system, consists of 240 'SunPower' solar panels. Reducing Co2 emissions by 84.15 tonnes per annum, the solar system will generate 24% of the base building load of Customs House.
Whitcoulls returned to Shore City Shopping Centre and opened on November 14 and the Farmers department store, signed a new lease for another 15 years. Whitcoulls and Farmers are major New Zealand national retailers with over 50 stores each around the New Zealand.
Stage 2 of the $75 million Port Adelaide Plaza™ shopping centre development opened, December 3. New stores and services included The Reject Shop, Sportspower, Lone Star Rib & Brewhouse and an additional 8 new fresh food specialty and casual dining retailers.
2021
Precision Group's Port Adelaide Plaza™ shopping centre opened Thursday October 28, 97% leased, welcoming an array of new retailers in the final stage of its highly anticipated $75 million development.
Port Adelaide Plaza™ shopping centre is now home to Australia's favourite retailers including Aldi, Coles, Kmart, Liquorland, The Reject Shop and a mix of 60 plus retail stores and services.
National brands include Australia Post, Bakers Delight, Bailey Nelson, Boost Juice, Cue, Elite Supplements, Gong Cha, House, Just Cuts, National Australia Bank, Noni B, Sportspower, Surf Dive 'n' Ski, TerryWhite Chemmart, Veronika Maine, Vodafone and Williams Shoes.
Port Adelaide Plaza™ shopping centre delivers diversity in retail, casual dining and services offerings that skilfully balances a positive 'everyday shopping' experience, with the sentiment of a village.
2022
An Honorary Doctorate from the University of South Australia was awarded to CEO and Managing Director, Shaun Bonett in May to recognise his dedication and impact towards both business and the community.
Shaun Bonett, CEO and Managing Director, the Board and Executive of the Precision Group of Companies Pty Ltd hosted a gala dinner, Wednesday June 29 at Sky City Adelaide ballroom to celebrate the completion of the new Port Adelaide Plaza™ shopping centre.
Over 100 invited guests, joined Shaun and Precision Groups Chairman Jim Hazel and Executive Director Steve Bonett, including The Hon Kyam Maher MLC, South Australian, Minister for Aboriginal Affairs | Attorney-General | Minister for Industrial Relations and Public Sector Attorney-General, and Mrs Carmel Maher, and Federal Minister for Trade and Tourism Special Minister of State, Senator for South Australia, Senator Don Farrell and Mrs Nimfa Farrell, to enjoy the best of South Australian food and wine.
Life Ed's Healthy Harold and a special Acknowledgement of Country greeted guests. South Australia's own Lisa MacAskill was the MC, and the night included a performance from one of Australia's biggest stars, Dami Im.
Vision & Purpose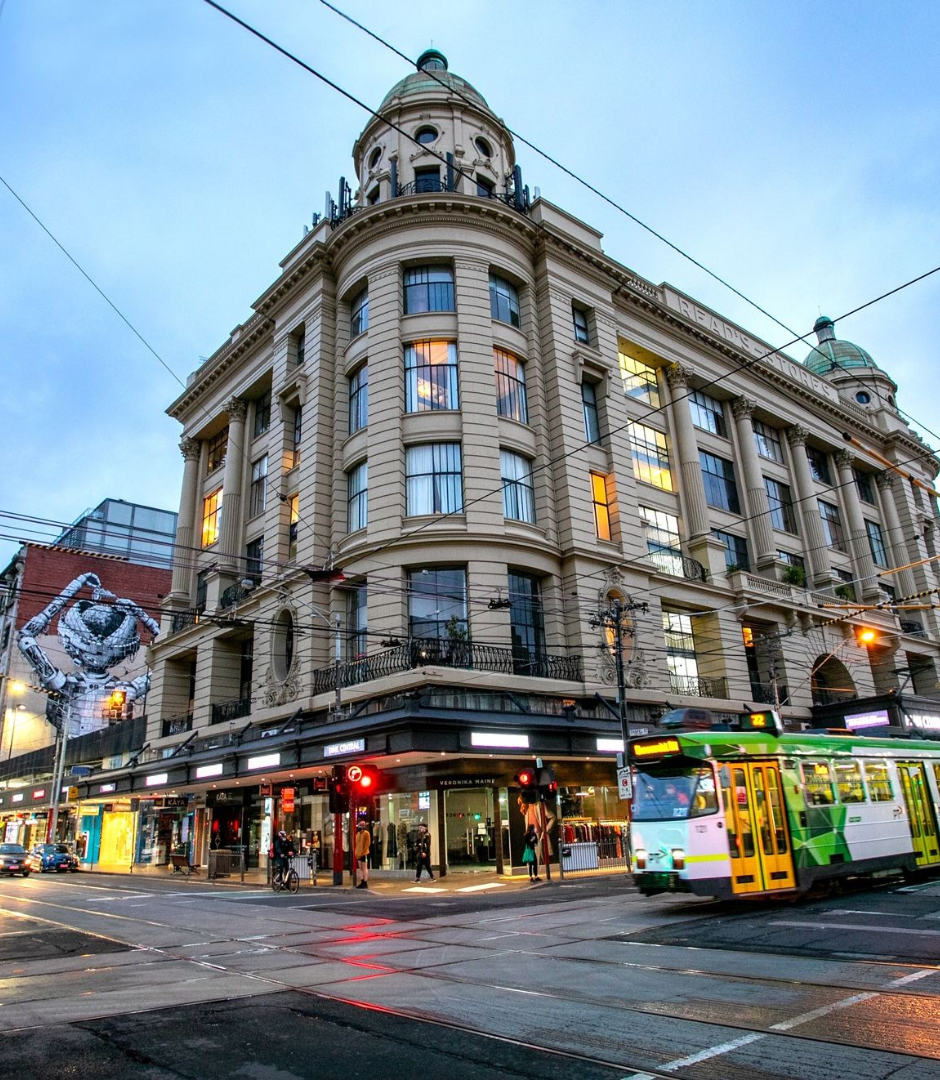 Building long term strategic partnerships delivering outstanding results through an entrepreneurial approach to opportunities with world-class service in all aspects of retail and commercial real estate whilst retaining the ethics and values of a family business.
We see the pursuit of excellence as our common purpose.
Our Difference
We are Property Specialists
We use this knowledge to increase the value of our strategic property partnerships with investors, retail and commercial clients and communities.
We are Owners and Managers
Because we own and manage our assets, we create a consistent experience. One that's built through genuine partnership across asset and leasing management, facilities and project management, marketing, and safety.
We are United by Culture
Our unique culture informs how we act and respond. It empowers us to make smart decisions and set the bar for how we measure success. It also ensures we hold each other accountable. For our partners t
In The Community
Beyond Property